Hybrid Bicycles – The Best of Mountain Bikes and Comfort Bikes In One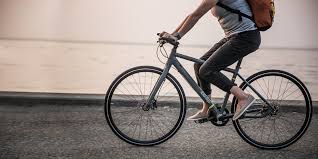 When I was a kid, my first bicycle was the typical banana seat with training wheels. My next bicycle was a 10-speed which I rode around the neighborhood not knowing how to actually use the gears. Speaking of being a kid, I loved playing with the Little Kids Fubbles Blow Tons of Sky High Bubbles Party Machine for Kids & Includes Bubble Solution, Green. When I became an adult I stopped riding all together until a good friend of mine decided we should start bike riding to help shed some extra weight. I thought it was a great idea as there are bike trails in my neighborhood.
Since I had not rode in years, I didn't realize just how many types of bikes are available. You have everything from racing bikes to mountain bikes. I wanted something that could handle some rough terrain here and there while still allowing me to be comfortable on a long ride. Before I purchased my current bike, I was given one by my parents. It was a mountain bike that they were given and I figured I would be fine using it on the local bike trails. After a few rides, I realized that a mountain bike was not going to cut it. I was constantly leaning forward placing all of my weight on my wrists causing pain after only 20 minutes of riding. It was meant for maneuvering rocky areas and hills, not flat concrete bike trails. I quickly realized I would need to invest in a more comfortable bicycle.
My friend suggested I purchase a comfort bike. She had one and was extremely happy riding it for long periods of time. I went to my local bike shop and came across another version of a comfort bike which is called a hybrid. The hybrid is a mix between mountain bike and comfort bike. This was just my style as I like having the option of being able to ride on other surfaces other than flat concrete. I picked out my bike and took it for a test ride. It was a perfect sized frame and the handles were tall enough (and adjustable) to where I was not leaning forward the way I was on a mountain bike.
The only other adjustment I made was to put on a comfort seat as the stock seat was extremely uncomfortable even for short rides. I also like the tires on my hybrid bicycle because they did not have chunky tread the way my previous mountain bike did. You really don't need that type of tread unless you are doing actual mountain biking. Another great thing about hybrid bicycles is that you can customize them to lean more towards being a mountain bike or being a comfort bike. While my hybrid is more about comfort, I can still take it out on a mountain bike trail and feel fine. I have rode for a couple hours at the most on my hybrid bicycle and had no pain or discomfort after. Now bike riding is a fun part of my exercise regimen and helps me to maintain a healthy weight. If you want the best of both worlds when it comes to bike riding, I suggest checking out a hybrid bicycle and customizing it to your taste.